Networking and Telecommunications
PROMICOM specializes in customized networks to meet the specific needs of each of our clients. Our expertise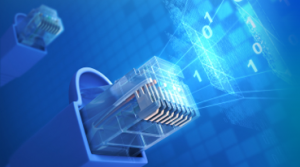 encompasses every aspect of the network infrastructure, from evaluation and design, to implementation and ongoing support.

Our networking and telecommunications services include:
WAN
LAN
Security
IP Telephony
Wireless
Some of the leading brands of Network equipment and Security system which we supply includes Cisco, 3Com, Enterasys, Linksys, Checkpoint, Wathguard, Fortigate.
Cabling
We bring extensive experience in designing and maintenance of customized network cabling solutions that suit all types of organizations, budgets and business needs. We offer our clients excellent value and customer satisfaction.
We provide the following structured cabling solutions:
Complete range of Copper cabling product.
Complete range of Fiber Optic Cabling product.
Cabling consulting and design
Technical support services