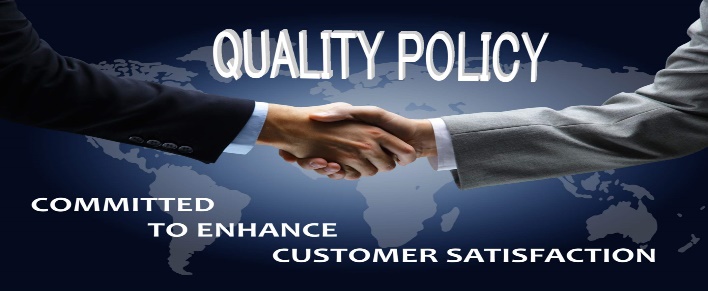 We are committed to consistently deliver quality services that shall meet or surpass customers' expectations adhering to the following:
Provide prompt services.
Provide effective customer focused solutions.
Implement and continually improve our processes.
Maintain a well trained workforce.
Ensure that this policy is understood, implemented and maintained.
Carry out periodical reviews and Quality Control monitoring to ensure continuous applicability and suitability.
We are committed to continuous Quality Control, monitoring of our daily activities with focus on People, Processes & Systems in order to achieve our goal of a high quality delivery system.