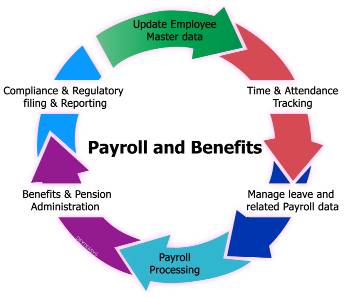 Payroll is a very critical operation for any organization but at the same time it is not a core activity for most organizations. It requires organizations to operate a robust and efficient local payroll solution that delivers effectively and accurately week after week and month after month.
ProMicom is a preferred outsourced payroll management service provider for many multinational and local corporations. We offer powerful payroll management solutions and cost effective payroll processing services which streamline organizations payroll processes, while capturing critical business intelligence about organizations entire workforce including end-to-end payroll processing, statutory requirement compliance and reporting, payslip management and payroll reporting services to relieve all our customers routine administrative tasks.
Our payroll processing solutions has been proven to give organizations substantial cost savings and uninterrupted payroll processing and peace of mind.
Some of our esteemed client's:

Should you have any queries or requirement, please email to us at info@micom.com.my or call us at +606 6322020.
Disclaimer
Other trademarks and trade names may be used in this website to refer to either the entities claiming the trademarks and trade names of their products. ProMicom Sdn Bhd do not claim any proprietary interest in these trademarks and trade names of others.